Online Orders
All online orders are processed through PayPal, including credit cards. A PayPal account is not required to pay with credit cards even though the purchase will be processed through PayPal. If you would like to place an order with us, we allow for 2 free sample teas. Please let us know what you would like to sample when checking out.

For shipping prices and policies click HERE

Please Read:

Hello Friends,
We are hosting an online garage sale on this page. Most items will be sold for $1-$5 each. The majority of items come from our personal collections and have been used; however, some items are inventory items that need to be cleared out. We will make a note if the item is new or if we have more than one item. We have about 6 large boxes of items and will be adding them in batches of 5 throughout the upcoming weeks. The reason we are doing this, is so that we don't have a lot of garage sale items to send out at once. If you would like us to hold your purchase in order to see additional items in case of combining shipping, please let us know and we will hold your order until the end of the garage sale. We are assessing shipping charges as if they are being shipped to California (we are located in New Jersey). If you live closer, you may be entitled to a partial shipping refund. We are doing this with shipping charges to ensure that we don't lose money on the order. Adding tea will most likely add very little to the shipping charges, due to the teawares being heavy. At heavy weights the rates are better when adding additional ounces. If you add tea, you may also be entitled to a partial shipping refund. International purchasers (this includes Canada) please email us for a quote. If you purchase without requesting a quote, you have 24 hours to pay the shipping invoice before we relist the item on our site. Items are nonrefundable. More coming soon!!!!!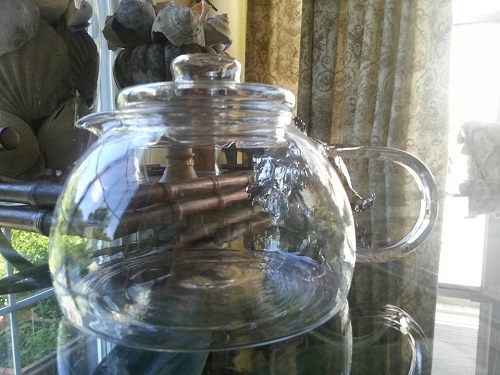 Medium Sized Glass Teapot
Price: $2.00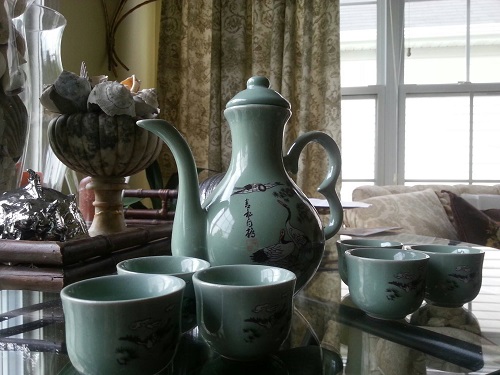 Green Teapot & Cup Set
Sold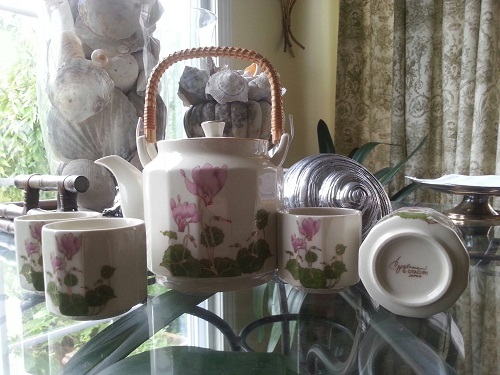 Japanese Cyclamen Otagiri Teapot & Cup Set
Price: $5.00
Sold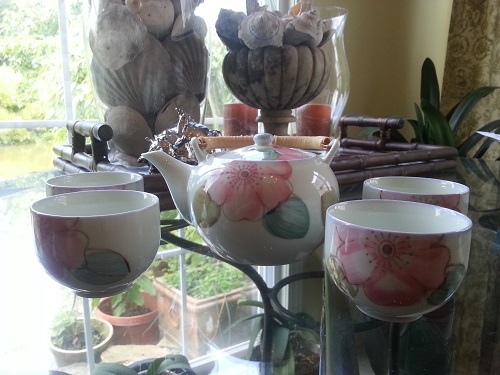 Chinese Tea Set with Pink Flowers
Price: $5.00
Sold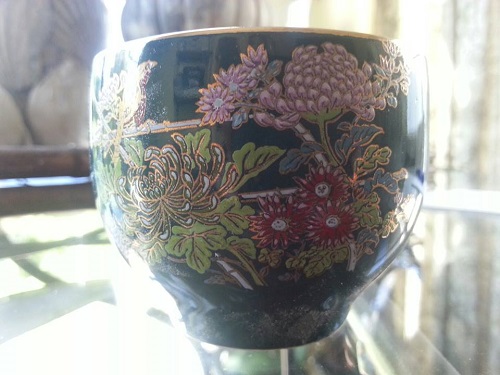 Green Cup
Price: $1.00
Sold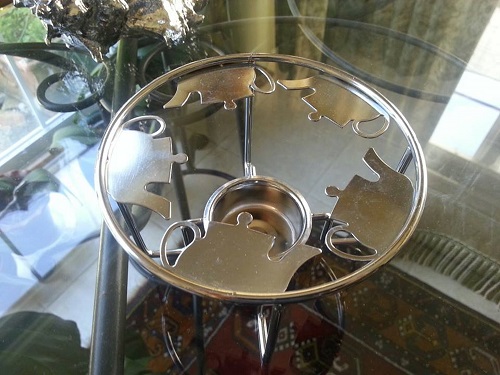 Tea Warmer
Price: $2.00
Sold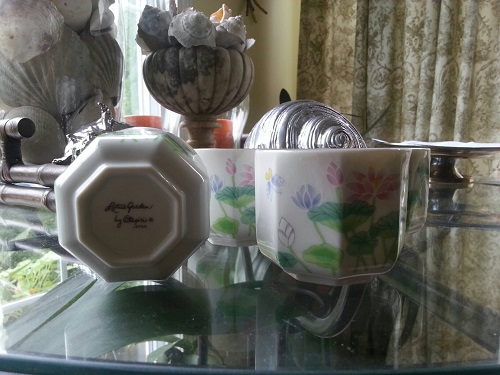 4 Lotus Garden Japanese Cups
Price: $3.00
Sold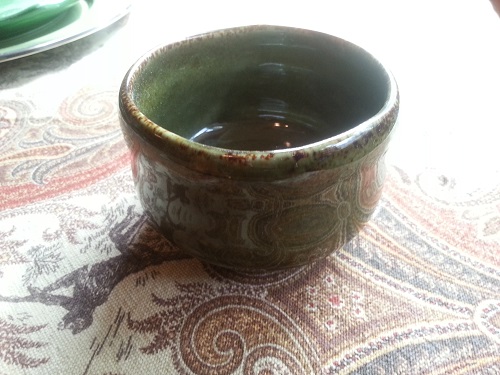 Green Matcha Bowl
This is a green matcha bowl. The true color can be seen on the inside as the outside is reflecting the tablecloth.
Price: $2.50
Sold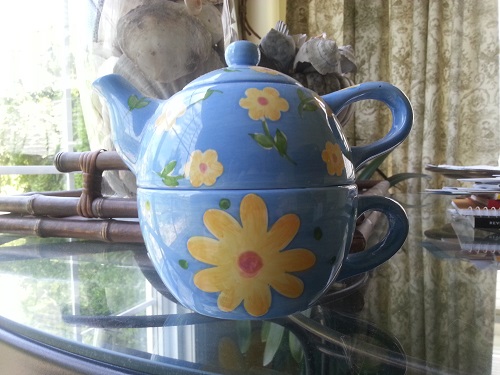 Blue Teapot With Cup
This is a teapot and cup set. The teapot rests on top of the cup.
Price: $2.00
Sold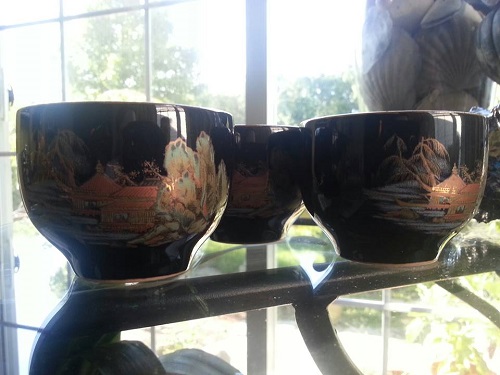 3 Black Cups with Design
Price: $2.00
Sold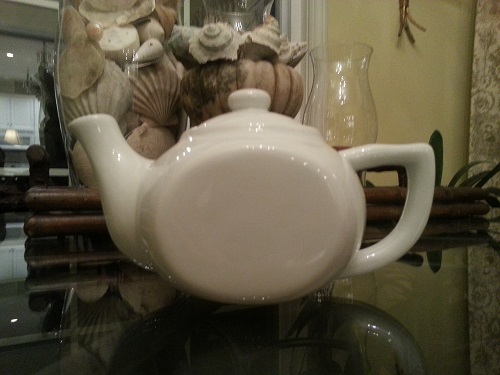 Square Small White Teapot
This teapot is unused. There is a sticky spot that needs to be cleaned where the price tag was.
Price: $1.00
Sold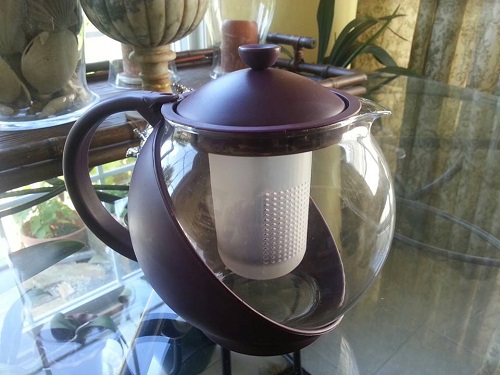 New Large (6 Cup) Teapot
Price: $3.00
Sold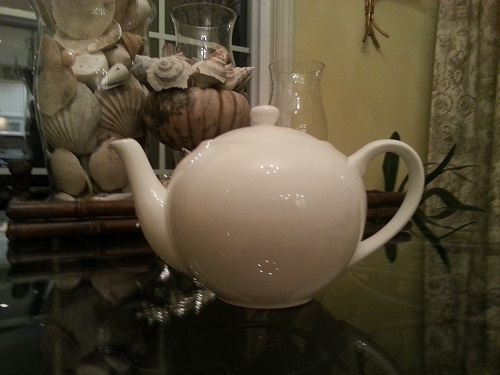 Medium White Teapot
This teapot is unused. There is a sticky spot that needs to be cleaned where the price tag was.
Price: $2.00
Sold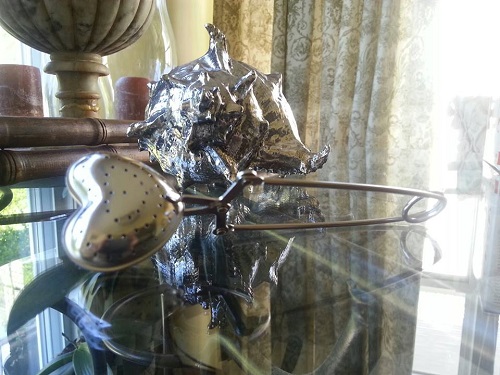 Heart Infuser
Price: $1.00
Sold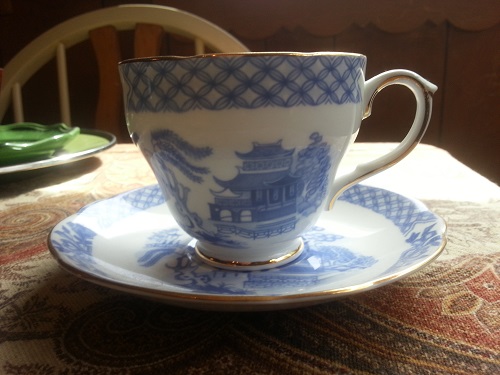 Bone China Cup & Saucer
Price: $2.00
Sold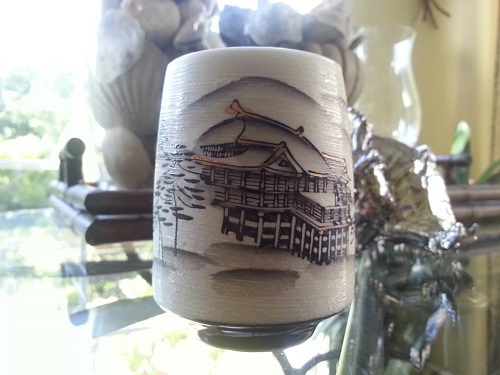 Tall Asian Cup
Price: $1.00
Unavailable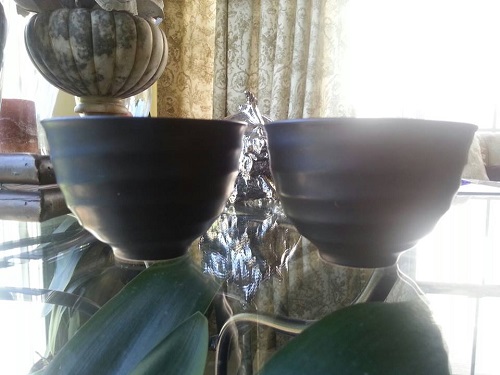 2 Black Cups (Textured)
Price: $1.50
Unavailable